Macquarie Home Stay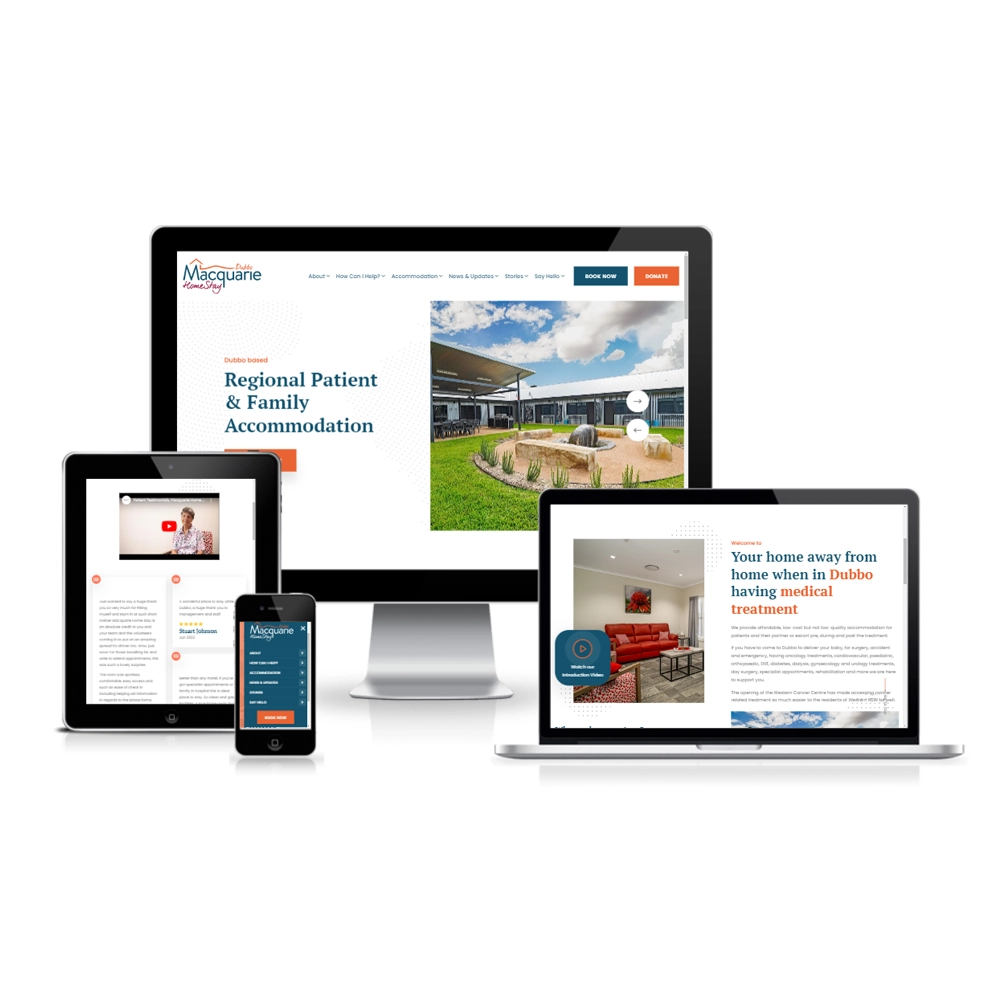 Discover a place where compassion meets comfort, as they provide exceptional accommodation for individuals traveling to access vital medical treatment. Whether it's a short stay or a longer-term arrangement, Macquarie Home Stay is here to offer a supportive and welcoming environment.
Explore their website at www.macquariehomestay.com.au to find:
Detailed information about their exceptional facilities and cozy rooms.
Stay updated with the latest news and upcoming events.
Learn about their exciting expansion plans, including the dedicated facility for oncology patients at the Western Cancer Centre. Construction is set to begin later this year!
Heartwarming testimonials from their guests, sharing their experiences and the impact Macquarie Home Stay has made in their lives.
Support their mission by making donations through their website.
At Macquarie Home Stay, they believe in the power of compassion and healing, and their new website reflects their commitment to providing a home away from home for those in need.
Join us in celebrating this milestone by visiting www.macquariehomestay.com.au today! Don't forget to share the news with your friends and family who might benefit from their services.
Thank you to all those who continue to support Macquarie Home Stay.
---
macquariehomestay.com.au